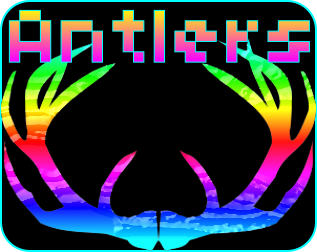 Antlers
A colourful shooter inspired by 80's arcade games.
Shoot enemies until they are damaged, then teleport into them to gain a health bonus. Every 3rd teleport spawns 3 shot splitters that create thousands of bullets!
Shoot everything and see how far you can get!
Try it, it is free!


Install instructions
Extract to a folder then run Antlers.exe.
Press F on the title screen to switch between windowed mode and fullscreen mode.